DAYGLOW
The CELEBRATED CHEONGSAM Brand
The lady behind the brand
Started in 2008 by founder and creative-technical designer Lilian, who started crafting at a tender age of 7, picking up crochet as a childhood past time with her sister.
"I was fascinated by what we could create with just a needle, thread and fabric!"
The brand behind the ladies
Dayglow echoes the many facets of the modern woman; bold, feminine and individualistic. It merges the multitudes of fashion and Singapore's multi-racial art and culture. As evident in some of our designs; Cheongsams (of Chinese origins) are made with exquisite hand painted batiks, a textile indigenous to South East Asian cultures, embellished with Sulam embroidery.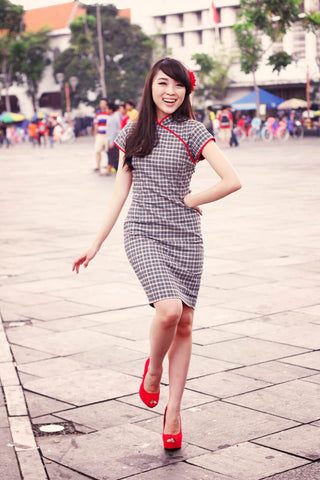 Devoted to achieving that perfect fit and cut, Lilian's commitment to uncompromising quality is what makes Dayglow's designs invariably well-loved by the discerning. The brand's name Dayglow, was chosen to evoke a nostalgic feel, and embodies a feeling of optimism.
The brand recently removed the word "Vintage" from its original name "Dayglow Vintage", in a move to imbue sentimental sense subtly through its designs, rather than moniker.

Leave us a message or just to say hi, we love to hear from you!